Emotions: The key to work with Social Media
---
on September 18, 2017
It's the pursuit, wish and protagonist of all new studies and analyses. Emotions have without a doubt become a brand's greatest challenge. That's why, Nekki Communications tells you all about this new type of marketing and gives you the 7 keys to tap into your audiences emotions.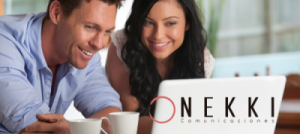 The first thing you need to know is that emotional marketing was created to foster long-term relationships in a brand-saturated marketing without much difference between them.
This type of marketing focuses on promoting positive emotions and actions towards our brand, so we can foster audience loyalty and long-term success. In simpler terms, it's about managing audience emotions so they correlate product consumption with liking, satisfaction, and happiness.
Next up we'll show you 7 key steps to create an emotional marketing plan:
1,- Personality Diagnosis: Analyze potential client's necessities and wishes.
2.- Make a list: Make a list of positive emotions relation to your product or service. For example, affection, couples love, childhood memories, etc. 
3.- Follow your goal: Think about which emotions you want to foster and elaborate proposals with the help of iconography, images or colors. 
4.- Communication Strategy: work with words and phrases that mobilize emotions in your potential clients. "Happiness", "Tenderness", "Goal Setting". These are all useful concepts.
5.- Action Plan: Develop permanent activities and have in mind various broadcasting mediums and creative ways to consolidate them, for example, contests, meet-ups and tutorials.
6.- Evaluate: After a period of work, reflect and control the program your doing. Revise if you've reached to all of your social media, if you've done the activities planned and if your objectives have been reached.
7.- Good Work!: Evaluating will show you everything you've done well and what you need to keep developing. Maximize your good doings and correct errors.  
In Nekki Communications we want them to love your Company. If you want us to help you create a social media strategy, send us a message at info@nekk.us o visit us at www.nekki.us